Top 40 Cocktail YouTube Channel Winner!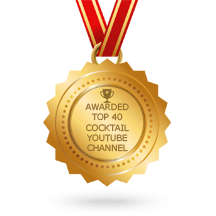 Considering we just started making videos in earnest about 2 months ago, 34th out of 40 seems pretty respectable! Read about all the winners by clicking
here

.
And keep watching for our latest and greatest cocktail videos! You can easily subscribe to our channel by clicking
here
.
Thank you for all the support. Cheers!
all natural, cocktails, drinks, entertaining, holiday recipes, laughing glass, Laughing Glass Cocktails, margarita, margaritas, organic, recipe, recipes, tequila, video, winner, YouTube